Now Hiring HVAC Techs, Plumbers & More!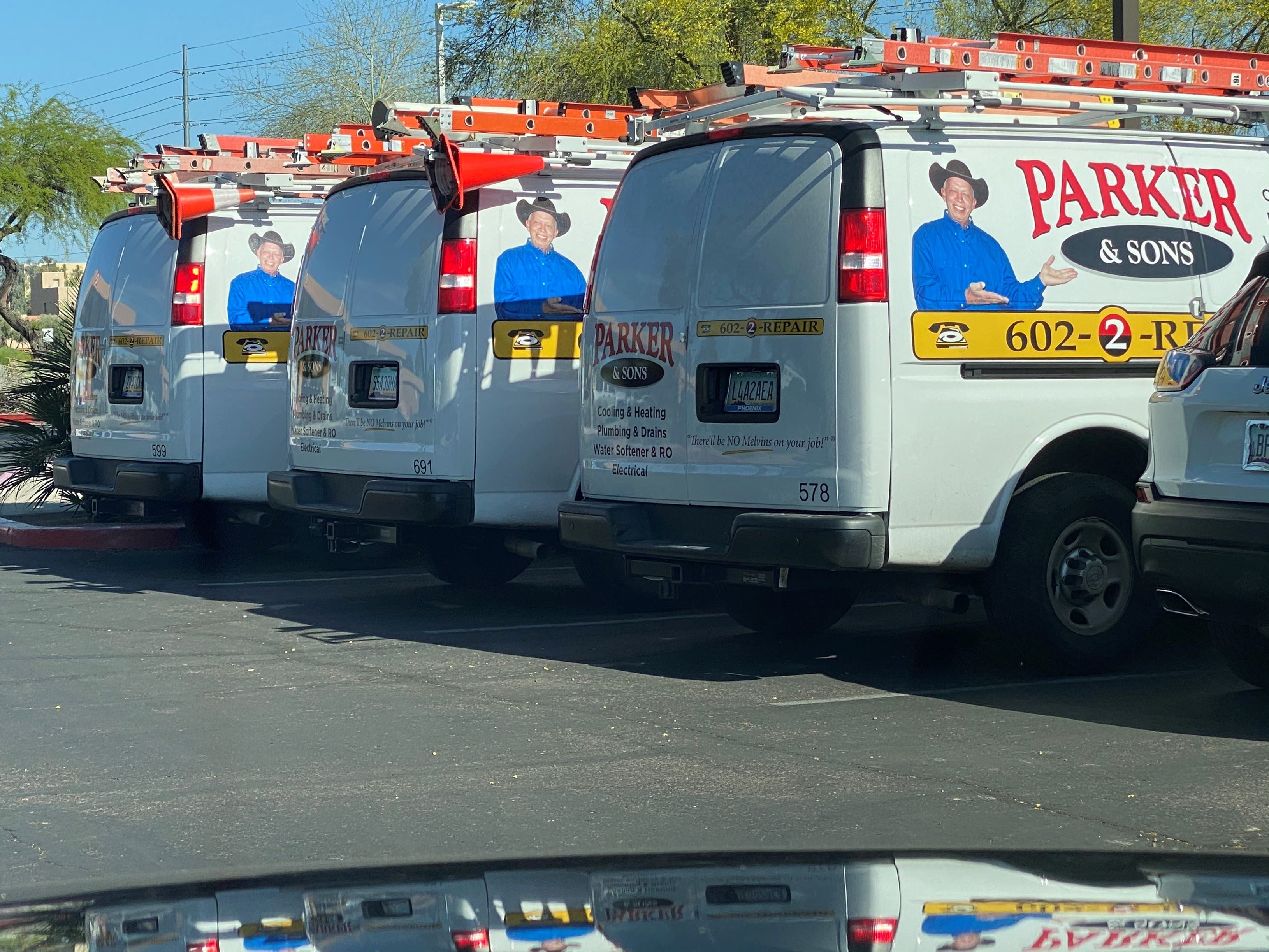 To maintain our high standards, Parker & Sons requires an exceptional group of people who have the desire to contribute their talents and abilities and seek out opportunities to advance their expertise. Our company is always examining new avenues for improvement and innovation, and as an employee, you'll receive all the benefits that come with being a premier home services provider. As an employer, Parker & Sons supports goals, embraces new ideas, rewards success, and opens up career paths as far-reaching as your talent and motivation will take you.
Here are some of the many benefits that Parker & Sons offers to our employees:
Health Plan
Dental Plan
Vision Service Plan
Short Term Disability Insurance
Long Term Disability Insurance
Term Life Insurance
Supplemental Health Benefits
Paid Holidays
Paid Time Off Plan (Vacation, Sick Days, Personal Days)
Tuition Assistance Program
Technical Training Programs
Incentive Compensation Programs
401(k) Retirement Plan
Employees FIRST
At Parker & Sons, we want to create a work environment where the long-term career growth and success of our team members are whole-heartedly fostered. Nothing is more important to us than the happiness of our customers, but we also like to say that we put employees FIRST. What does this mean? In short, it means that Parker & Sons will always have your back, and do our very best to ensure that everyone who works for us is happy and secure.
At Parkers & Sons, FIRST stands for:
Flexibility: By joining our team, you will have the flexibility to work in a network of companies throughout the Parker & Sons community. We pride ourselves on providing our Tucson and Phoenix HVAC technicians, plumbers, and electricians with the ability to push themselves, advance, and grow, while still working in a schedule that gives them time for their personal life.
Information: New information and training are a cornerstone of the workplace culture at Parker & Sons. Ongoing education is provided to all team members, enabling them to perform their jobs while challenging them to achieve the highest standards.
Responsibility: Here at Parker & Sons, responsibility is placed upon team members to make our customers' service experience superior to the industry benchmark. We expect the best out of our employees, because we provide them with the best in return.
Success: The success of our team members is recognized and fostered in the corporate culture we have maintained at Parker & Sons. We never lay employees off during the slow season (we promise, you'll always be busy) and with monthly incentives in addition to commission and salary, there's no reason you can't achieve a better quality of life while working for our Tucson and Phoenix plumbing, HVAC, and electrical company.
Talent: Cultivating new talent and strengthening diversification is a top priority throughout our organization, allowing the Parker & Sons philosophy to take on a special meaning for every new technician or contractor we hire.
Parker & Sons: We're Not Your Average Home Services Company!
As an employer, Parker & Sons supports goals, embraces ideas, rewards success and opens up career paths as far-reaching as your talent and motivation will take you. Our Tucson and Phoenix electrical, heating, cooling, and plumbing pros will all tell you firsthand, there's no other company like us to work for, because our company culture starts with our employees. If there's one thing we've learned during our time in this industry, it's that the best home service businesses start with the best technicians—period. Our mission is to keep building long-lasting relationships with customers and team members alike, because that's exactly how we've achieved so much success over the last 40 years.
Do you have a high school degree or GED and the willingness to push yourself for greatness? Do you have the technical abilities and customer service skills that make someone a great contractor or technician? And do you have the drive and dedication to help carry out the Parker & Sons mission? If so, we're waiting to hear from you!
Call Parker & Sons today at (602) 833-2550 to ask about career opportunities, or click here to apply with us today.